Galaxies
Images of vast cosmic islands of stars, gas, and dust held together by gravity.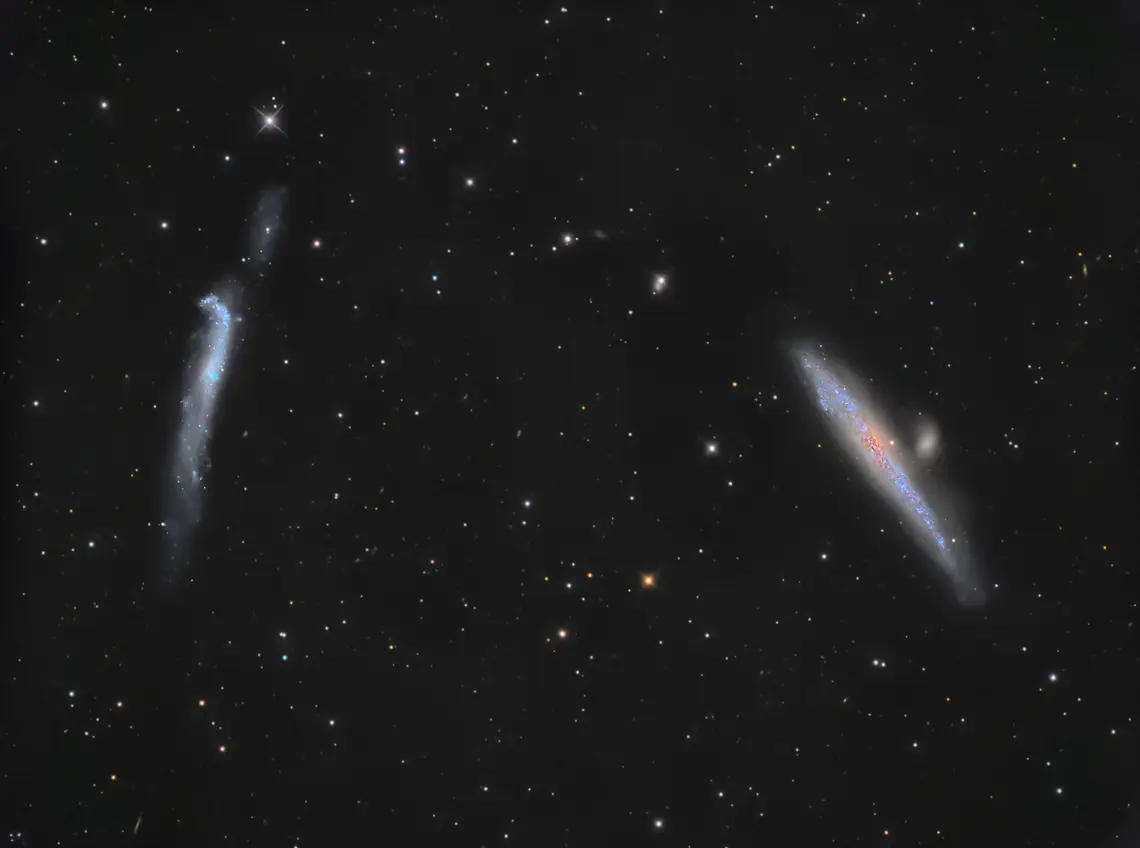 The Whale (NGC 4631) and Hockey Stick (NGC 4656) Galaxies
4/16/2021
When scouting for targets the unusual shapes and textures of these two galaxies drew me to them last night. Unfortunately the forecast looks like that might be my last galaxy for a while but its been great to finally get some clear skies with no moon after months of cloud.
Telescope / lens Skywatcher 250 PDS
Camera ZWO 1600 MM Pro
Mount AZEQ6
Integration 5 hours 21 mins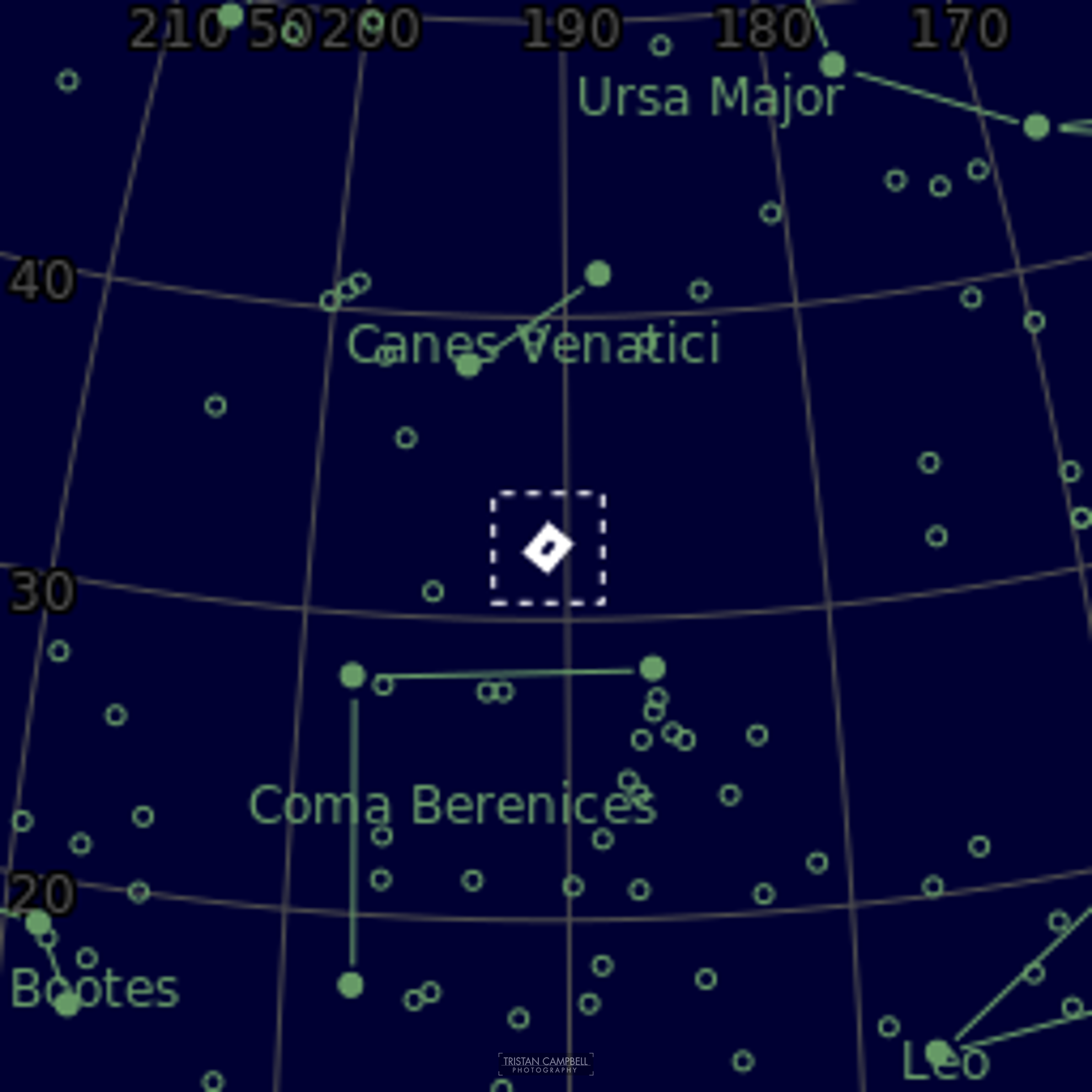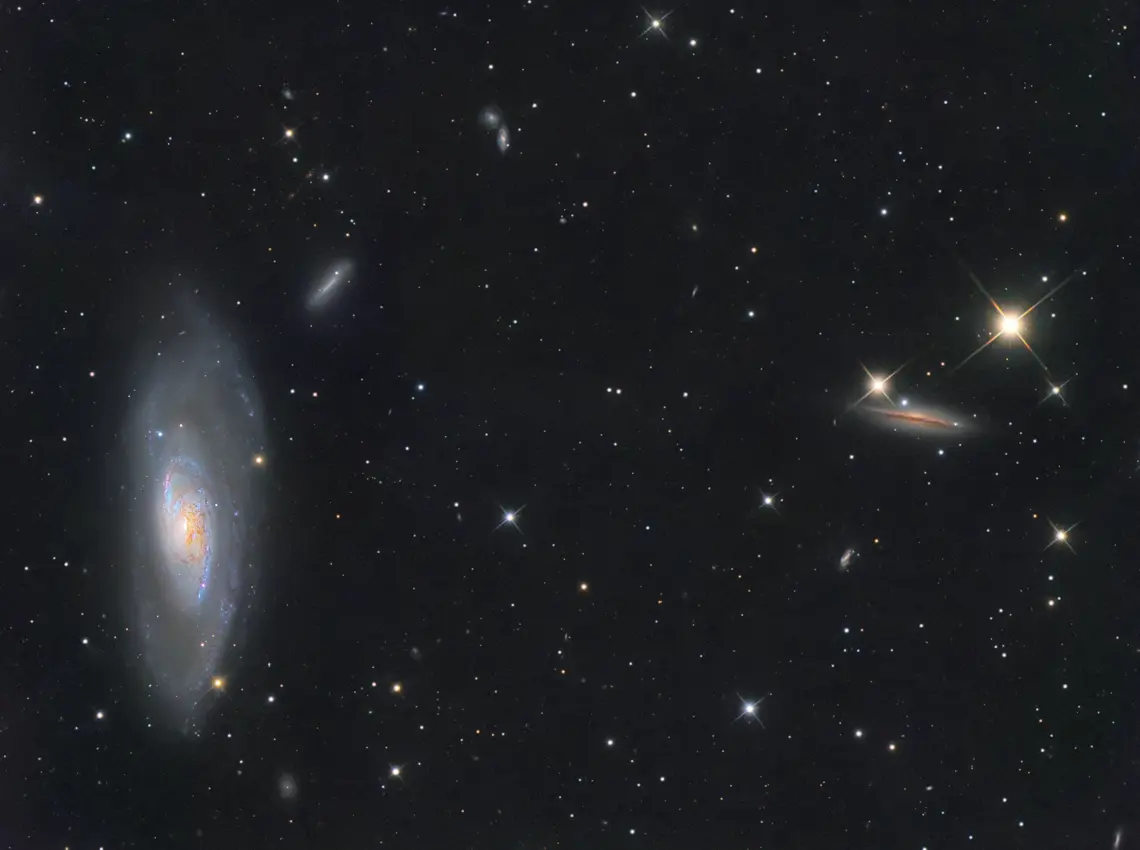 M106 and NGC 4217
4/15/2021
I was drawn to the differing scales of the many galaxies in this image. The distances involved are mind boggling. NGC 4217 is an edge-on spiral galaxy which lies approximately 60 million light-years and M106 between 22 to 25 million light-years away.
Telescope / lens Skywatcher 250 PDS
Camera ZWO 1600 MM Pro
Mount AZEQ6
Integration 5 hours 32 mins