Solar Imaging
At just 93 million miles away the sun offers an amazing opportunity to photography a star close up.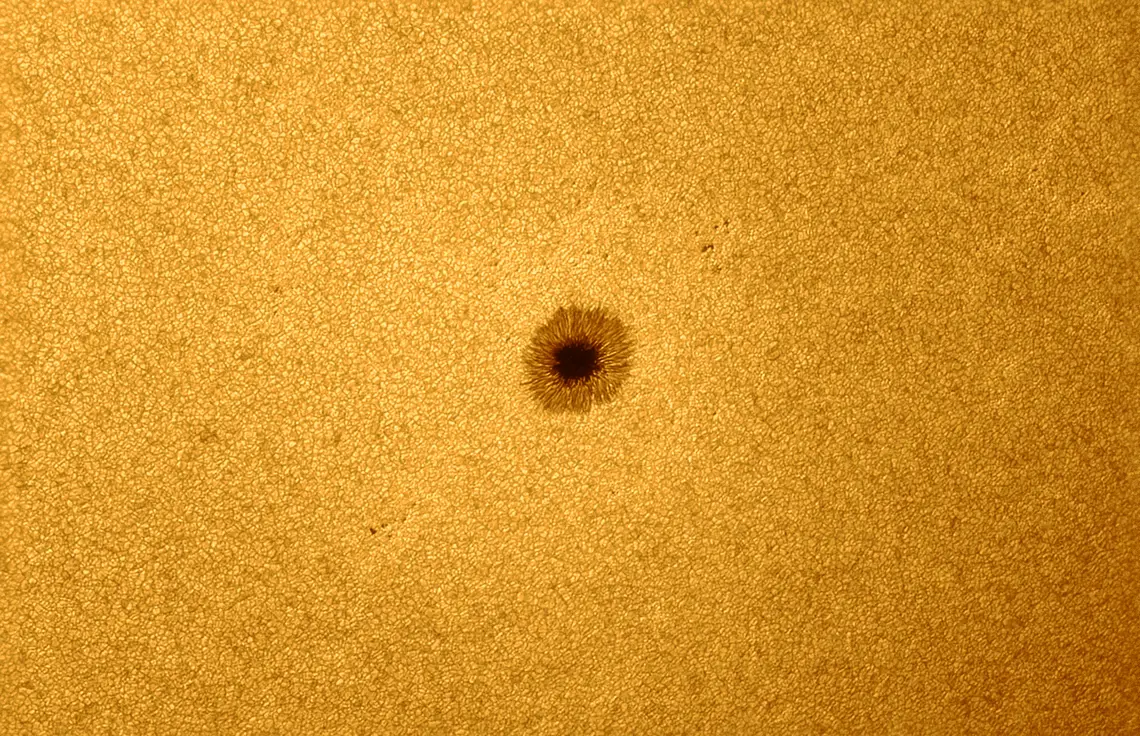 Surface granulation & sunspot AR2833
6/16/2021
Reasonably steady atmosphere here today allowed me to get this full frame shot with the 178MM during a very brief few seconds of excellent seeing. This one reminds me of the Eye of Sauron.
Telescope / lens Skywatcher 250 PDS
Camera ZWO 178MM
Mount AZEQ6